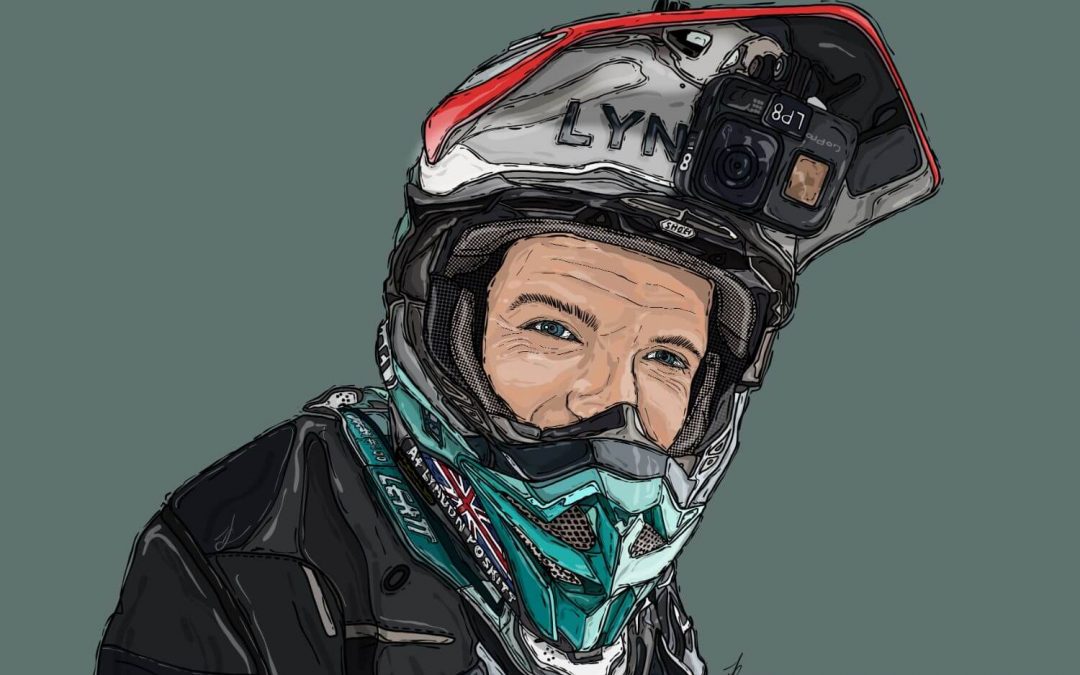 I met Lyndon Poskitt in Cape Town in 2018 on his Africa leg of Races 2 Places. I got him his Dielectric grease for Basil's rebuild (No one knew what it was and I found thanks to some intensive Googling).
If you've seen his Africa Edition t-shirt – I designed it for him! Watching his journey around the world on YouTube and Patreon is a must for any person with adventure in his blood.
Can't wait to see what he cooks up next. I'm waiting on that tell-all book Lyndon!
Want you own illustration? Send me an e-mail or a DM. ✌️
My main process is simple. I use a photograph as a base – much like the old school painters used projection to "trace" their work onto different areas in larger scale.
In modern times we moved to light tables and today we can use tools like the iPad Pro to digitally draw from a digital light table so to speak. You can view my process for this specific motorcycle in the video.
Select a category to view more of my recent work.